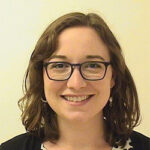 View Bio
I am a fourth-year student in the Miami University Clinical Psychology PhD program. I am interested in working with children and families as both a clinician and advocate to help improve their quality of life and bolster systemic and community supports. I am excited to engage with self-advocates, families, and fellow trainees and professionals across disciplines as part of the LEND program in order to strengthen my knowledge and leadership skills within the field. Some of my favorite pastimes include getting dinner with friends, watching sitcoms, reading, and puzzling.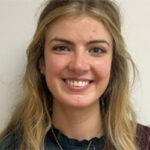 View Bio
Sarah Anderson obtained her bachelor's degree at the University of Cincinnati. During this time, she volunteered at a school with children and gained exposure to speech and language intervention. Sarah is now a graduate student at the University of Cincinnati in the hopes of becoming a Speech-Language Pathologist. The LEND Training Program will allow Sarah to develop clinical skills when working with children and to see an interdisciplinary team including other specialists. Sarah hopes to broaden her scope by witnessing the unique perspectives from other experts illustrated in this approach.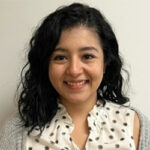 Maria
Luisa
Beltran
Quinteri
Developmental
&
Behavioral
Pediatrics
View Bio
My name is Maria Luisa and I am a Developmental and Behavioral Pediatrics first year Fellow at Cincinnati Children's. I was born and raised in Colombia (South America) and moved to NYC to complete my Pediatric residency. I have a 10 year old brother diagnosed with autism who lives in Colombia and I want to learn everything I can to be better advocate for him and my patients. I am interested improving my knowledge of resources and to listen different perspectives about disabilities, so I can further use this understanding to help patients and their families through their journeys.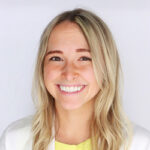 View Bio
My name is Kaitlyn and I am a physical therapist! I broke my leg 3 times while playing soccer and lived in the PT clinic – a blessing in disguise, as I fell in love with the profession. My dream to become a sports PT beautifully evolved into a dream to become a pediatric PT after being involved in Be.Well's adapted sports programs. The programs merged my love for sports seamlessly with my desire to create a more inclusive world for children with disabilities. I am most looking forward to increasing my leadership and advocacy skills to best serve this profession!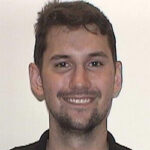 View Bio
Griffin Engle is a graduate student in the Doctor of Audiology program at Purdue University and a 4th-yearAudiology Intern at Cincinnati Children's Hospital Medical Center. Griffin received his Bachelor of Science in Speech, Language, and Hearing Sciences from Purdue University in December of 2017. Between his undergraduate and graduate studies, Griffin worked as a Registered Behavior Technician at Hopebridge Autism Therapy Centers in Lafayette, IN. He has volunteered with special needs organizations across the nation through across-country bicycling trip sponsored by The Ability Experience. Griffin hopes to utilize the LEND experience to improve his patient care when providing audiological services to individuals with co-existing disabilities.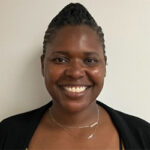 View Bio
Julie Florentin is in the University of Cincinnati, College of Nursing Psychiatric Mental Health Nurse Practitioner (PMHNP) program. Julie is a military veteran. She was in the United States Air Force for 20 years as a military nurse. She served on three deployments and led multiple successful medical operations. Julie is a volunteer for the Red Cross disaster team and is an Ohio Response Volunteer for the Warren County Medical Reserve Corps. She also mentor's junior military members and leads community self-care activities and workshops with her nonprofit Jaaiflo Anchor, Inc. Julie aims to improve healthcare and community relations with affective domain of learning offerings. As a LEND trainee, she hopes to hone and gain a breath of experiences to enrich her skillsets in health advocacy and healthcare delivery of evidence-based treatments to individuals with neurodevelopmental disabilities.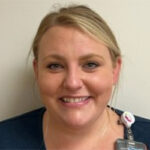 View Bio
Brandi is a licensed social worker currently completing a post-graduate fellowship at CCHMC. Brandi received a BA in Psychology, with a certification in Diversity Studies, and her Masters of Social Work from the University of Cincinnati. She believes in taking an intersectional approach to patient care and has special interests in equity and inclusion in healthcare. Through LEND and the experiences within the multidisciplinary teams, Brandi hopes to gain a more robust understanding of the individual and familial experience from those living with neurodevelopmental disabilities and how best to effectively advocate for their needs and rights within the healthcare system.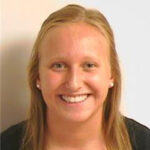 View Bio
Lisa is a fourth-year doctoral student in Clinical Psychology at the University of Cincinnati. She grew up near Sandusky, Ohio and obtained her Bachelor's of Science degree from The Ohio State University. Lisa is passionate about connecting families of children with developmental disabilities to services and resources and supporting their child in the acquisition of skills necessary to be successful throughout life. Lisa's research interests lie in executive functioning deficiencies in children with acquired and developmental disabilities and, more recently, in understanding autistic individuals' experiences with social connectedness. Through LEND, Lisa is excited to learn how to better advocate for her patients and their families.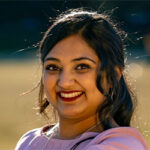 Applied
Behavioral
Analysis
View Bio
Kavya Kandarpa, MS, BCBA is a doctoral student in the School Psychology Program at the University of Cincinnati. Kavya earned her undergraduate degree in Psychology and the master's degree in Applied Behavioral Analysis from the University of Georgia. Kavya has been working at a local preschool as a mental health consultant in Cincinnati. One of Kavya's professional goals is to provide culturally relevant assessments and intervention supports in a clinical setting to neurodivergent clients. Kavya hopes to gain valuable experiences when working on an interdisciplinary team in her position as a LEND trainee.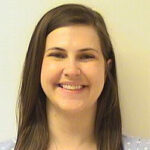 View Bio
I am a fourth-year student in the Clinical Psychology Program at Miami University. Prior to this, I earned a Master's in Education and taught elementary school for several years. Professionally, I am interested in policy and prevention work that promotes equity and well-being for all children and families and in providing assessment for children and families impacted by developmental disabilities. Through LEND, I am excited to learn strategies to advocate for children/families impacted by disabilities and gain experience on an interdisciplinary team. When not working, I enjoy spending time with my wife and our two cats, reading, baking, and being outdoors.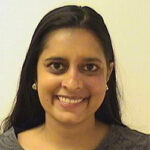 Developmental
&
Behavioral
Pediatrics
View Bio
My name is Suma Kolla. I am an incoming developmental behavioral pediatrics fellow at Cincinnati Children's hospital. My brother has autism spectrum disorder, and I have always wanted to make a difference in this population to help these children become strong, successful adults. I also have interests in educating general pediatricians on early diagnosis, and providing supports in areas that may not have many resources. By participating in LEND I hope to gain more information on community resources and how to become a better advocate for children with developmental disabilities.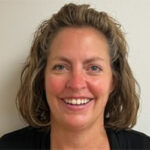 View Bio
My name is Jocelyn Kuhn. I am married to my wonderful husband Mike and have three children – Daniel, Michael, and Megan. I am excited to join the LEND program this year. My connection to the world of disabilities is my son Michael -a.k.a. Mikey. Mikey has autism. He is nonverbal and had the diagnosis of BRRS, a genetic disorder as well as epilepsy. He was diagnosed at the age of 2 – he is now 20 years old. We have been on quite the journey for the last 20 years. We began with an ABA program we ran out of our home for 15 years … Early intervention was key to his success. At the age of seven we learned of a program in Austin Texas called HALO -Helping Autism through Learning and Outreach. It was there Mikey learned from a wonderful teacher Soma Mukhopadhyay, RPM -rapid prompting method. This was a life changer! Within a year Mike he was able to communicate with us using a letter board. It opened a whole new world for him. We learned very quickly how intelligent he was. Mikey was able to read, do math in his head … He was able to understand everything happening around him. From this time forward he was able to attend age-appropriate classes in school. He tested as gifted in English, Math as well as History. He spent the next years working extremely hard. He graduated from Anderson Highschool in 2020. He was the first nonverbal autistic student to complete all age-appropriate curriculum as well as state testing. He graduated with a 3.85 GPA. I spent many years advocating for him so he could be successful. I have a special place in my heart for all special needs individuals. The last few years post high school have been challenging. I have become keenly aware that services for adults with disabilities are hard to understand/access. I believe a lot of work needs to be done to help families navigate life after 18. That is why I am so interested in participating in the LEND program. I believe it will give me the knowledge, experience, and direction I need to help others.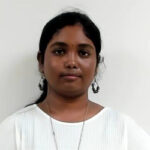 View Bio
Ramya Sri Lakshmi Adapa is a current graduate student pursuing Master of Public Health in Epidemiology concentration at the University of Cincinnati. She graduated with a bachelor's degree in Dental Surgery from NTR University of Health Sciences in India. She loves making connections with people and learning about other people's personal experiences. She wants to grow as a leader through LEND and connect with other pioneers in the field of pediatric neurodevelopmental disabilities.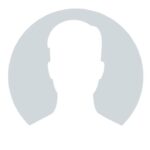 View Bio
My name is Waleia Larkin, and I am a founder and governing board member of AUTISM and WE. I am a proud parent of a child with Autism. I have a background in Healthcare as a Certified Medical Assistant. I also have a background that includes  insurance verification and financial advocate.  . I also have a BS in communication and serve as a rape and domestic violence advocate for Women Helping Women.
My goal is to empower parents and caregivers to advocate for those with Autism and other Developmental Disabilities. Through education, sharing of ideas, and providing a listening ear, I hope to provide a support system that will foster a nurturing environment that will expand our communities capacity to grow and become more inclusive.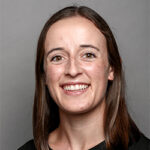 View Bio
My name is Nellie Mancl and I am a genetic counseling graduate student at CCHMC/University of Cincinnati. I'm originally from Seattle, where I graduated with a Bachelor of Science degree from the University of Washington. As a LEND trainee, I am really looking forward to connecting with other students, professionals, and community members to understand how to provide better care to individuals with developmental disabilities.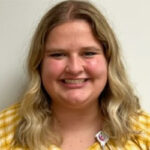 View Bio
Maggie completed her undergraduate education in Communication Sciences and Disorders with a French minor at Butler University. As she was finishing her undergraduate degree and prior to starting graduate school, she trained and worked as a registered behavior technician (RBT) for children with autism. Maggie is completing her Master's of Science in Speech Language Pathology at Miami University. Maggie enjoys working with children with autism and other neurodevelopmental disabilities. She hopes to expand her clinical skills within the field of speech language pathology, as well as deepen her knowledge and experience in leadership and cotreatment.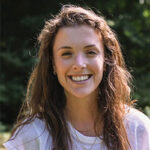 View Bio
Hi, my name is Maddie Neubecker! I am a student at the University of Cincinnati studying to receive my Master of Social Work degree. I have a passion for working with children, and their families, in all settings. I also have a passion for the field of mental health and am currently working as a Qualified Mental Health Specialist at Child Focus. I love to make music, try new foods, and go to spin class in my free time! Through the LEND program, I hope to gain a better understanding of how to empower individuals with disabilities, as well their families, through advocacy and leadership.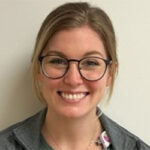 View Bio
My name is Sam and I am from Jacksonville, Florida. I am an occupational therapist that loves working in pediatrics. I previously worked at Wolfson Children's Hospital in Jacksonville before moving to Cincinnati. I have found that I love working with children with cerebral palsy and developmental disabilities. In participating in LEND I hope to gain a better understanding for those with developmental disabilities, build my leadership skills, and work in the community to advocate for children with special healthcare needs. In my free time, I enjoy hiking with my 2dogs (Loki and Kittu), reading, and trying out new gluten free recipes!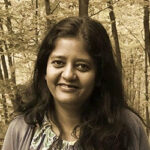 View Bio
"Tulika Prasad is mom to an autistic teen. She has done her Masters in Information Management and Bachelors in Physics. She used to work as a software engineer but is now an autism advocate and a blogger (www.braindroplets.com). She has been associated with RAAC, Autism Speaks and Autism Society of Greater Cincinnati for the past couple of years."
Happiness always!
Tulika Prasad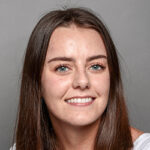 View Bio
I grew up in Raleigh, NC and graduated from the University of North Carolina at Chapel Hill in 2021. My time at Carolina allowed me to find that I deeply valued all of the connections I made through my volunteering experiences as well as my genetics research–laying the groundwork for my path to genetic counseling. Now as a second-year genetic counseling graduate student, I am thrilled to be a LEND trainee! I am eager to continue to learn from the patient perspective and through collaboration with other disciplines how to better support and advocate for my patients!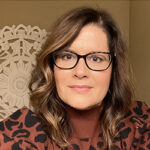 View Bio
My name is Michelle Schroeder and I am a LEND family discipline trainee. I'm excited for this opportunity to be a part of a multidisciplinary team that is invested in providing best practices with individuals with special needs. Before having children-what seems like a lifetime ago- I worked as a Licensed Independent Social Worker in a community mental health setting. I'm looking forward to building connections and relationships with other people in the field, refreshing and strengthening professional skills, and growing my leadership abilities in order to support other parents who have children with special needs. When I'm not busy being a mom to my two boys, I love to work out, take long walks or hike with my husband or friends, serve/learn/volunteer with my small group at Crossroads, try new craft breweries and restaurants, travel as much as possible, and play trivia/scrabble/and other board games with my family.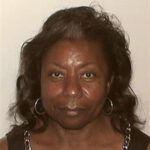 View Bio
I am the grandmother of a wonderful granddaughter who lives with different abilities. I have a BSN and have worked predominantly in the areas of Community & Med/Surg nursing and community health promotion. I have a PhD in Health Education with a concentration in health disparities and religion and health. I believe that it is the responsibility of all of us to ensure that this population has equal access and opportunity to enjoy the fullness of life and health; and by doing so, are able to leave their social, emotional, and spiritual footprint on humanity. My area of interest is health and advocacy.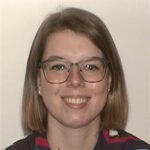 View Bio
I recently completed my Pediatric residency in NYC. I was raised in the Dominican Republic (DR) mixed with a French influence and come from a family of physicians. Being the first Pediatrician in the family I am very proud to be a fellow in the Developmental and Behavioral Pediatrics Division at Cincinnati Children's Hospital! Coming from the DR, advocating for my patients has been a great passion of mine, specially for children with disabilities.  By participating in the LEND program I hope to gain all the possible tools and knowledge to advocate for my patients with developmental disabilities, as well as their families, as best as I possibly can!
My interest are children with autism, challenging behavior and children who are deaf/hard of hearing. In my free time I enjoy cooking and spending time with loved ones!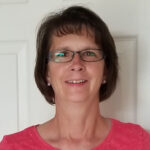 View Bio
My name is Donna Brinkman, and I have been married to my husband Barry for 29 years and a mom to two wonderful daughters, Amanda and Madelyn.  I also have a Son-in-law Tyler and a grandson, Mason.   I love being around my family and friends.  I enjoy doing crafts in my spare time and working on pour art with Madelyn.  She is an adult with a disability, or as I say, "different abilities."  I am involved with Special Olympic Softball as a coach and pitcher.  I worked for American Airlines for 19 years and love to travel when I can.  I am an 80's girl and love Bon Jovi.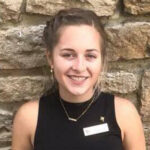 Speech
Language
Pathology
View Bio
Hi! I am Kelsey, a current graduate student at Miami University. I completed my undergraduate studies at the University of Cincinnati. I was born and raised here as well, a west-sider. I joined the field of Speech Pathology to help people who cannot communicate or advocate for themselves. My goal is to help everyone find their voice – verbal or non. In my free time, I enjoy traveling, discovering dog-friendly restaurants with my pup, and taking in some sunshine. From LEND, I hope to gain valuable networking experiences, enhance my diagnostic skills, and build my clinical and professional confidence.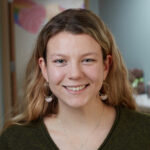 View Bio
My name is Shannon Clarke, and I am a second-year graduate student at the University of Cincinnati seeking my Master of Social Work. My research interests are in prenatal opioid exposure (POE), neonatal abstinence syndrome (NAS), substance use disorders (SUDs), and maternal-child health. I look forward to being part of a collaborative and interdisciplinary experience as a LEND trainee. Through the LEND program, I hope to grow in my clinical skills to best support children and families that are referred for neurodevelopmental assessment. In my free time, I enjoy backpacking, yoga, reading, and kayaking!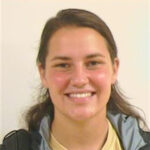 View Bio
Angel Ehrenschwender is a current graduate student at the University of Cincinnati pursuing her master's degree in Public Health with a concentration in Epidemiology.  She graduated with her bachelor's degree in biology from Denison University in 2020.  She is passionate about connecting with people and hearing the lived testimony of others.  Through LEND she hopes to expand her own leadership capacity while forming relationships with other leaders in the field of childhood neurodevelopmental disability.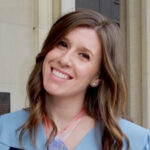 View Bio
My name is Kelly Farrell, I am the current occupational therapy resident at Cincinnati Children's. I recently earned my Master's of Occupational Therapy degree from Columbia University. As a LEND trainee, my goal is to continue learning to further develop my clinical reasoning and leadership skills. I am looking forward to gaining more experience and learning new ways to advocate for individuals with disabilities and their families. In my free time I enjoy running, playing with my dog, and attending FCC games!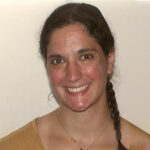 View Bio
I'm Nicoletta (or better remembered by most as Dr. Frankenstein). I was born in Cincinnati. I completed my undergraduate and graduate degrees at Case Western Reserve University and my medical degree at Wright State University. I'm a Lieutenant Commander in the U.S. Navy, and completed residency at Naval Medical Center Portsmouth in Virginia. With the Navy, I've had the opportunity to deploy with the USS Wasp, work with Marines in Cherry Point, NC, and serve as chief resident. I've always had in interest in developmental and adolescent medicine (partially from growing up with a brother with autism), studied psychology in undergrad (and married a psychiatrist), and am grateful for the opportunity for further education!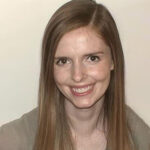 View Bio
Hi! I'm Abby Genco. I am a first year developmental-behavioral pediatric fellow at Cincinnati Children's. I recently completed my pediatric residency in Illinois and was lucky enough to return to my native Ohio to finish out my training. I developed a lifelong passion for working with individuals with disabilities after helping with a gymnastics class for kids with special needs. That experience drove me to go to medical school so I could be a doctor for children with special needs. I am excited to learn more in the LEND program about how to better advocate for individuals with special needs.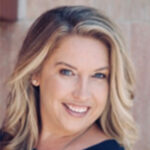 View Bio
My name is Christy Gregg and I am a Certified Theraputic Recreational Specialist (CTRS). I am married to my high school sweetheart and we have two amazing daughters. My professional experience encompasses close to twenty years of supporting individuals with developmental disabilities.  I am a blessed sibling to 2 brothers, my youngest brother has Down syndrome. Through my journey with LEND I am going to strive to continue my personal, and professional growth and development. My goal is to work toward positively impacting the lives of those with developmental disabilities and their families.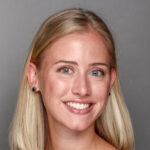 View Bio
My name is Courtney Hannum and I am grateful to be a 2021-22 LEND trainee. I graduated from Lycoming College with a B.S. in Cell and Molecular Biology and minors in Neuroscience and Psychology. During this time, I completed a thesis project studying the biological basis of neurodevelopmental disabilities. I then worked for 2 years administering neuropsychological test batteries to children and adults. Now, I am entering my second year as part of the University of Cincinnati's Genetic Counseling Graduate Program. I look forward to joining this interdisciplinary program to connect with and learn from my new community in Ohio.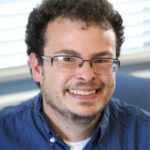 View Bio
Jason P. Harris, Founder, Spokesperson, and Chief Idea Officer of Jason's Connection, and a Face Book page (Facebook.com/JasonsConnection) with over 300,000 followers, providing resources and information with a cultural and social impact on the disability community, and Director of Strategic Operations of LADD (Living Arrangements for the Developmentally Disabled), a leadership team position to develop and oversee innovative strategic initiatives to empower individuals with developmental disabilities. Prior to LADD, Jason was Project Coordinator at Burton Blatt Institute at Syracuse University, with a focus on supported decision-making empowering people with disabilities receiving assistance retain legal agency. Jason earned an M.S. in Cultural Foundations of Education and a Certificate of Advanced Disability Studies from Syracuse University. An Autistic adult, Jason advocates for authentic disability representation and disability rights.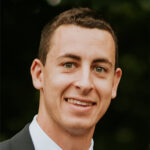 View Bio
Hi, I'm James! I am a fourth-year student in the University of Cincinnati Clinical Psychology program. My clinical and research interests are in the assessment and treatment of neurodevelopmental disorders. In particular, I am interested in potential neurocognitive and behavioral predictors of treatment or functional outcomes. At LEND, I am looking forward to some amazing opportunities to work with children and their families within a multidisciplinary framework. In my free time, I enjoy playing sports, hiking with friends, and surfing whenever I have the chance to go back home to New England!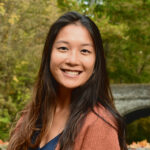 Speech
Language
Pathology
View Bio
My name is Maria Matacia and I am a second-year graduate student at the University of Cincinnati for Speech-Language Pathology. After observing a group session in DDBP in undergrad, this population quickly became of interest. Along with developmental pediatrics, my interests also include language and literacy enrichment, multiculturalism, bilingualism, AAC, and craniofacial anomalies. As a new clinician, I hope to learn, grow, and make connections with my patients and peers. I look forward to meeting everyone and starting this new chapter!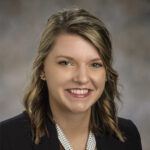 View Bio
Carolyn is a fourth-year clinical psychology doctoral student at Wright State University's School of Professional Psychology. Her clinical interests include providing assessment and early intervention services to children diagnosed with developmental disabilities and their families. Carolyn is excited to be a LEND trainee to further develop her competency and advocacy skills related to patients with developmental disabilities. She values the opportunity to work on an interdisciplinary team to learn from other disciplines and deepen her understanding of other's perspectives.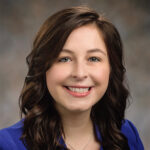 View Bio
Hi, I'm Alex! I am a fourth-year clinical psychology (PsyD) doctoral student at The School of Professional Psychology at Wright State University. I am a Cleveland, Ohio native and love trying new restaurants! My clinical interests include working with young children with autism spectrum disorders (ASD) and their families, specifically through early intervention and parent training. My research interests focus on ASD and include increasing the efficacy of staff trainings. I am thrilled to be a LEND Trainee and look forward to expanding my knowledge of developmental disabilities, participating in community engagement activities and empowering children and their families with neurodevelopmental disabilities.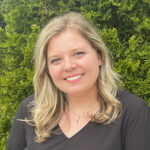 View Bio
My name is Samantha, and I am a 4th year Doctor of Audiology student at Rush University in Chicago, IL. I earned my Bachelor of Arts degree in Communication Sciences and Disorders with a minor in American Sign Language (ASL) from the University of Iowa in 2018. Throughout my undergraduate and graduate training, I have become passionate about ensuring the services we provide as healthcare professionals are inclusive. Though LEND specifically, I hope to gain more insight on how to effectively meet the needs of every individual patient and family I have the privilege to serve.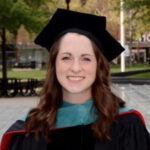 View Bio
My name is Kimberly Rolf and I am originally from a suburb in Cleveland, Ohio. I completed both my undergraduate degree where I received a BS in psychology and my graduate degree where I received my Doctor of Physical Therapy at The Ohio State University. I love working with kids of all abilities and seeing them achieve their goals. I personally love to cook, bake, run, and spend time with family and friends in my free time. I am thrilled to have this opportunity to learn in this interdisciplinary setting!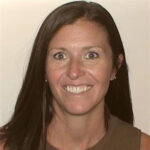 View Bio
Hi my name is Julie Schenke. I am an educator and mom of 4. As the parent of a child that struggles in school and an Adjunct Professor in the School of Education at Xavier University, I'm extremely invested in ensuring children with intellectual and developmental disabilities receive a high-quality education. My hope is this opportunity will increase my knowledge and skills to better equip my students with the tools and resources to contribute to that education and become advocates in the education system. I recognize the importance of a community of educators, medical professionals, and parents driving education and information sharing to support these children and their families.  I look forward to becoming a leader in this community.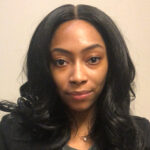 View Bio
My name is Meagan Scott, and I am a rising fourth-year doctoral student at the University of Cincinnati's School Psychology program. Throughout my experience in my graduate program, I have worked with children of all ages in school and clinical settings by providing academic and behavioral support. My research interest focuses on advocating for minoritized individuals' needs in and outside of school and destigmatizing mental health and developmental disabilities in minoritized communities. I am excited to work with an interdisciplinary team to create a holistic approach to treating individuals and their families. I also look forward to acquiring skills in participatory research through LEND's emphasis and involvement in community engagement.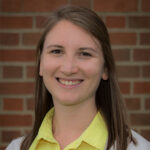 View Bio
I am a fourth-year clinical psychology doctoral student at Miami University. I'm interested in working with individuals and communities. My research involves evaluations of community and school-based mental health programs. My goal is to identify more efficient ways to make mental and behavioral health promotion and intervention accessible for kids with developmental disabilities. This includes making environments more supportive of everyone's well-being, regardless of their behavioral, developmental, or cognitive needs. I am excited to learn from an interdisciplinary group through LEND, finding ways to better engage my patients and community to promote child and family well-being.